KIY AVIA has become a member of the European Business Association - EBA!
May 4, 2018, 1:25:00 PM
We are pleased to announce that KIY AVIA has joined the European Business Association and is now a member of the European Business Association - EBA.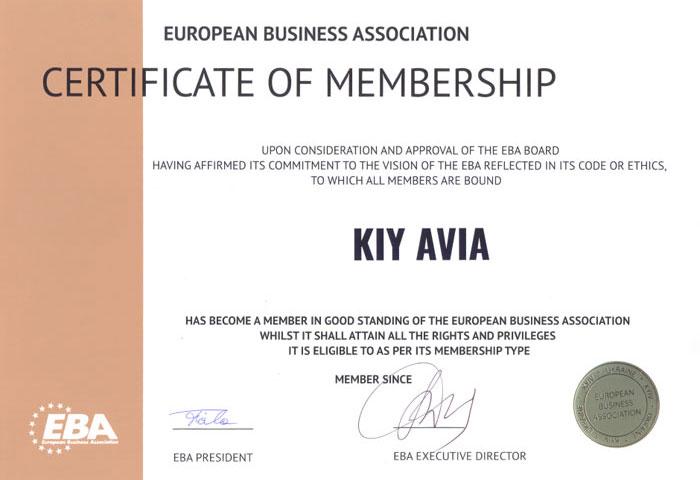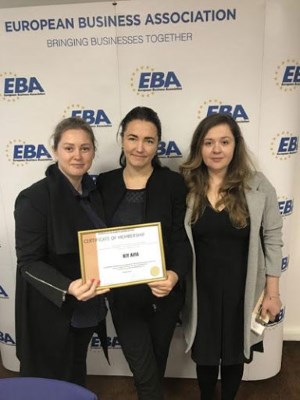 The association was founded in 1999 with the support of the European Commission in Ukraine. Growing over the years it has become the most influential and numerous business association in Ukraine. EBA includes more than nine hundred companies operating in the Ukrainian market.
EBA main goal is to permit all members of the association to solve global business issues with joint effort in order to popularize its industries and scale its businesses.
The offices of the European Business Association are located in Kiev, Dnieper, Lviv, Odessa and Kharkov. KIY AVIA is pleased to join the association and sees a huge positive potential in result of cooperation. It also provides an opportunity for KIY AVIA specialists to exchange experience with colleagues from other companies, improve their skills and have the opportunity for further professional development.
This cooperation will open up new perspectives for KIY AVIA for the realization of the company's main mission - to provide our customers with modern services of the highest level.