Immerse in atmosphere of apocalypses!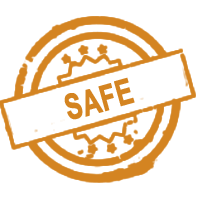 We are leading official tours to Chernobyl, making itineraries just in safe and clean zones, doing executions of documents by ourselves.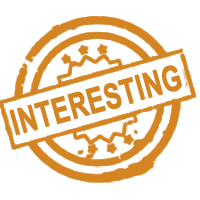 Professional guides will show the popular places of Chernobyl and Pripyat and walk you to the inaccessible to others "corners" of the Exclusion Zone.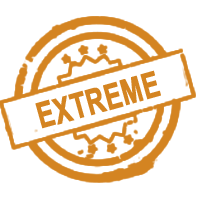 Get flurry emotions from visiting the place where the history's worst nuclear disaster has happened.
Why people choose us to go with to Chernobyl?
25 + YEARS IN THE TOURISM

Extensive work experience in tourism industry allows us to cope standard organizational tasks easily and be 100% ready to solve non-typical issues.

We make out a pass to the Exclusion Zone for each tourist and deal only with official partners while organizing your tour. We guarantee 100% security.

We offer you not only a comfortable tour to Chernobyl, but also assistance in organizing a trip to Kyiv and Ukraine. We can also book hotels and flights.
CONDITIONS OF VISITING THE EXCLUSION ZONE
Tour participants are strictly 18+.

Take a passport with you to pass the control.

Your passport details must be provided to a special institution in 7-10 days before the intended visit.

Wear clothes with long sleeves and trousers (no skirts or shorts/leggings/ knee-breeches).

It is forbidden to pick up any objects, plants, etc. on the territory of the Exclusion zone.

The tour is conducted only on special hiking trails accompanied by a professional guide.
Transport

Photo/video permission

Registration of permits required to visit the Zone

Insurance

The English-speaking guide

Dining at a local cafe (for two-day and individual tours)

Accommodation in a hotel in Chernobyl (for a two-day tour)

Personal car and guide (for individual tour)
* The dosimeter rent is not included in the cost of the tours, but it can be taken for an extra fee.
---
We will be happy to answer all questions. Call us!

Or use a contact form and our manager will reply to you shortly
---
HOW TO BOOK A TOUR
Submit a request on the site, call us or write via our messengers.
Send a copy of your passport
Send the 1st page of your passport to dmc@kiyavia.com for document registration for visiting the Exclusion Zone.
Receive a confirmation, make payment for the tour (in full or make a prepayment of 50% and the rest within 5 days before the start of the tour)
Get your personal voucher and rules for visiting the Chernobyl Exclusion Zone
HOW TO PAY FOR THE CHORNOBYL TOUR
Contact us: leave a request on the website, write, call us or order a call back.

We will specify the details of your trip and offer additional services (hotel, Kiev tours, transfers) to make your tour as comfortable as possible.

After discussing the details, we will offer a route for you with the final cost.

If everything suits you, we will send a link to pay by card (via Way For Pay) or an invoice for payment by bank transfer.

After receiving the payment, we will send you a voucher with contact details and a list of booked services.
IMPORTANT QUESTIONS ABOUT CHERNOBYL
Is it safe to visit Chernobyl?

What is the distance from Kiev to Chernobyl?

Is it possible to visit the Chernobyl exclusion zone illegally?
STILL HAVE QUESTIONS? CONTACT US
You may contact us by filling in this form any time you need professional support or have any questions. You can also fill in the form to leave your comments or feedback.
APPLICATION/CONTACT FORM
Please mention information about desired dates, length of a tour, quantity of participants and their nationality.
Thank! Your application is accepted.
Our experts will contact you shortly
OUR PARTNERS AND CUSTOMERS
---
Chernobyl is the most famous ghost town in Ukraine and around the world. He gained his fame thanks to the tragic accident at the Chernobyl nuclear power plant. Chernobyl is an exclusion zone, which consists of 30-kilometer and 10-kilometer zones of Chernobyl, Pripyat and other cities. A disaster, which became the largest in the history of nuclear energy, struck on April 26, 1986 at the Chernobyl nuclear power plant. The tragedy took the lives of thousands of people, became the cause of many diseases (mainly oncological), brought enormous damage to the environment and, as a result, changed the course of history.
Over the past few years, Chernobyl has become quite a popular destination for tourists. Here you can look at the ghost town of Pripyat, walk around abandoned houses, admire the incredible nature; tourists will also meet locals - elderly residents of villages located in the Exclusion Zone. These people returned to their land, contrary to the ban of the authorities and managed to adapt to the new conditions.
---
Useful Info about chernobyl
PHOTO FROM THE CHERNOBYL NUCLEAR POWER PLANT EXCLUSION ZONE AND PRIPYAT